Commissioning health and wellbeing services to meet local needs involves strategic planning, co-design, procuring services, monitoring and evaluation. CESPHN receives funding to commission mental health and suicide prevention, alcohol and other drugs, Aboriginal and Torres Strait Islander health, aged care and population health programs and services. During 2021/2022, CESPHN's commissioned services supported 31,126 people and delivered 172,626 occasions of service.
Mental Health
127,696
Services Delivered
In 2021/22 we commissioned 46 mental health, suicide prevention and psychosocial support services and programs in our region. These services include the following:
Mental health community grants
Health and Wellbeing service
Psychological Support Services
Dialectical Behavioural Therapy
Primary Integrated Care Supports
The Way Back Support Service
Head To Health
In response to the COVID-19 lockdowns, the Australian Government funded NSW PHNs to establish and deliver 10 Head to Health (H2H) Pop Up Clinics across the state in September 2021. In the CESPHN region two H2H Pop Up Clinics were established, located in Lakemba and Hurstville.
H2H pop ups are designed to provide a welcoming, low stigma, soft entry point to engagement, assessment and treatment for people who may be experiencing mental health issues or distress.
NSW Ministry of Health funding
The NSW Government responded to the demand for mental health services, resulting from COVID-19 and associated restrictions, by providing NSW PHNs with funding to boost access to privately practicing psychologists, psychiatrists and other mental health professionals. 
Funding was used to enhance capacity of existing mental health services already commissioned by the PHN and the development of new services including:
KidsXpress – Child Emotional Wellbeing Initiative – School partnership program

LYSN for telepsychology services

Telehealth Psychiatry Services
The Telehealth Psychiatry Service launched in April 2022 and addresses a major regional need in accessing psychiatry support for those people who experience severe and complex mental health issues. This service provides free psychiatry support, with psychiatrists working collaboratively with GPs or Support Workers to help people with their recovery.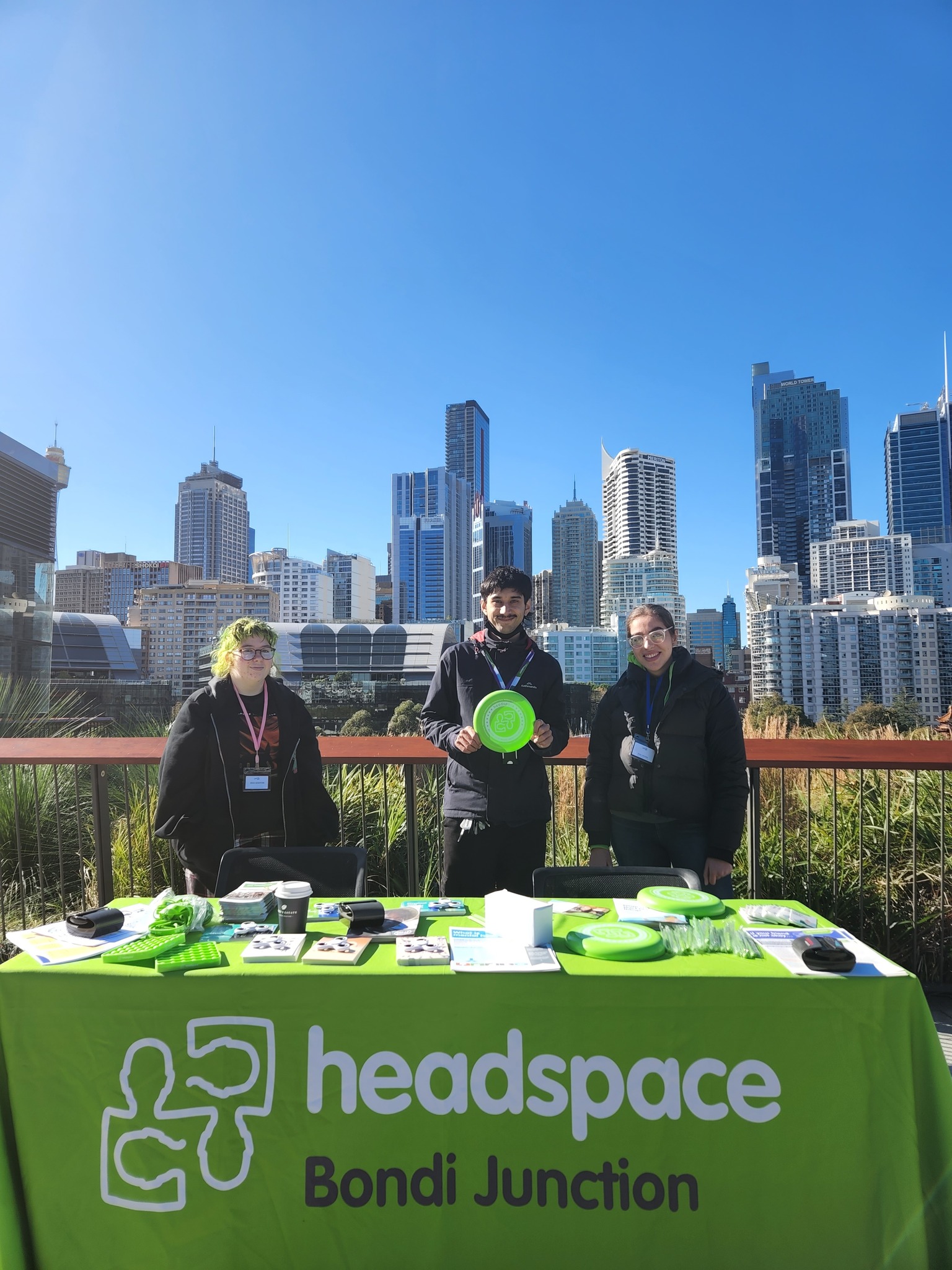 COVID Mental Health Funding
CESPHN received additional COVID funding this year. These funds were used to support community-based programs focusing on the mental health needs of CALD communities including:
The 3Bridges Community Perinatal Family Support Worker program 

The Brace-Up Mental Wellbeing Support Program provided by CASS Care 

Mindful Hearts program provided by Muslim Women Australia 

Sydney Women's Counselling Centre Casework program  

Mindfulness for CALD communities. 
1,397 community members have been supported through one of these services and programs.
My daughter attended some of [headspace Hurstville] online classes last year which were really helpful. headspace helped tremendously with her self-esteem and understanding her emotions so she could be in a better position to regulate them and also having her feel like she is not the only person going though these tough times. So often she feels alone and will isolate which from me as her mother, which has been extremely hard. Hearing her express how she's feeling now with other like-minded people in a positive way is fantastic.

headspace
The Way Back Support Service participant James, an 18 yr old male, has successfully started regular counselling sessions with community managed organization, Sane, after his Support Coordinator referred him to the service. James has diagnoses of anxiety and depression and has grown up with considerable family trauma.
James was referred to The Way Back Support Service in the context of a suicidal crisis, and has since developed a healthy romantic relationship, is studying at Uni and has commenced a new job. He is also managing a healthy relationship with his family.

The Way Back Support Service
Kristen provided assistance regarding concerns I had been experiencing since moving into residential aged care. It was great having support like Emotional Wellbeing for Older Persons (EWOP) during difficult times and learning self-care strategies to support myself. Overall, I am happy with the service and support which was provided to me during the past few months. I felt helped in lots of different ways.

Gloria Brown

Emotional Wellbeing for Older People (EWOP - RACF program)
The Mental Health Intake and Triage team has been instrumental in providing support in navigating through complex mental health presentations and our current health system. They have been a great liaison between GPs and mental health professionals to improve communication and referrals. We enjoy working with this wonderful team.

Dana Tse

Practice Manager, Sydney Mind Health
Being part of this group and the strategies that I have learned, along with the people I have met has changed my life in so many positive ways.

Autism Spectrum Disorder Social Skills Groups

Sydney University, Brain Mind Institute.
I'm one of only 5% of Australian women who breastfed for 2 years and I'm so proud of that because it is in line with WHO recommendations. Breastfeeding improves mood after having a baby but despite this, I still struggled as a sole parent to my son. I got referred to a circle of security course and it gave me great strategies to cope and I'm so thankful. The staff were amazing, supportive, professional, and inclusive. My needs were anticipated to make life easier during a difficult time.

Jen Lettau

Participant of Tresillian Perinatal Depression and Circle of Security Group, Matraville
Farewell Norfolk Island
Norfolk Island Final Report
It is with sadness that we say goodbye to our friends on Norfolk Island later this year and pass onto Brisbane North PHN the privilege of working with this community. 
Our relationship with Norfolk Island started in 2017 with our first visit to meet and chat with the community about what health and wellbeing meant for them. This resulted in the Norfolk Island Health Promotion Plan – Enhancing Health and Wellbeing Knowledge and Awareness. 
The Plan outlined 3 stages 
Enhancing health and wellbeing knowledge and awareness – commissioning targeted health and wellbeing promotional activities

Commissioning

a

Health and Wellbeing Coordinator and Child Youth and Family Clinician

Building positive attitudes: Creating awareness and influencing behaviour – including an audit of current activities with further preventative and promotional activities being driven by the Health and Wellbeing Coordinator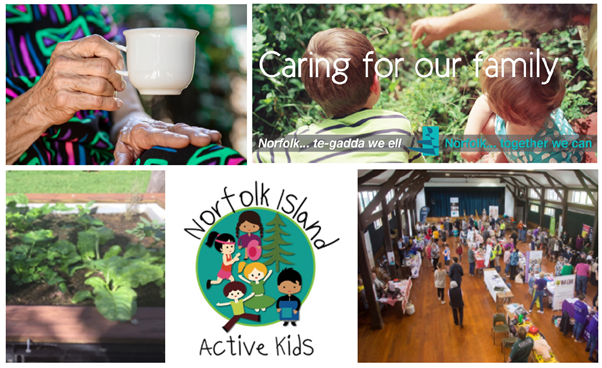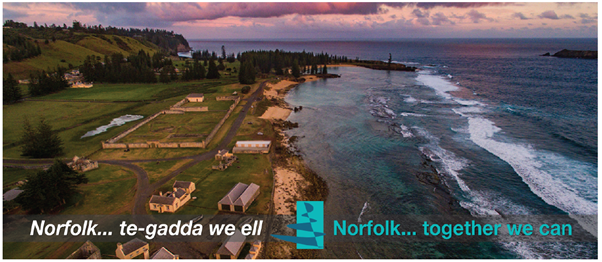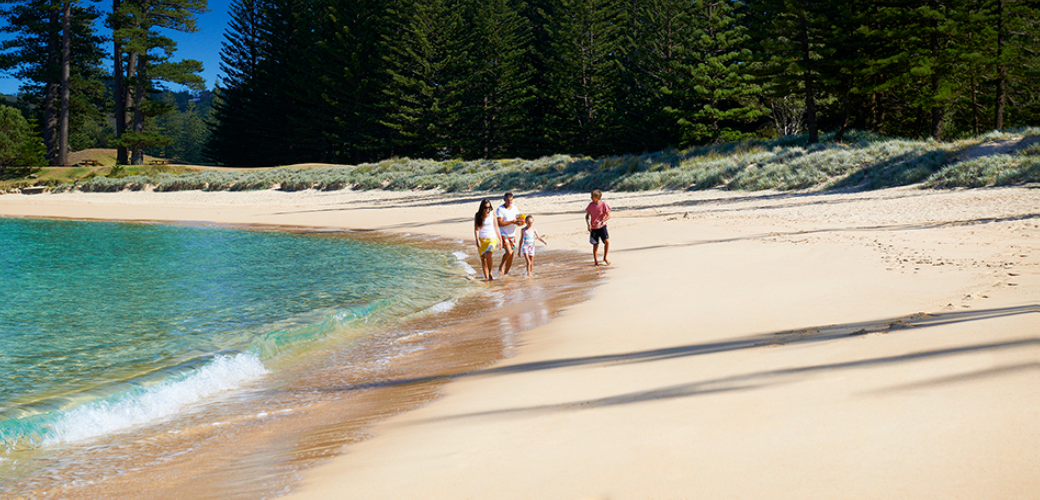 The recruitment of a Health and Wellbeing Coordinator who had family ties to the Island has been part of the success in the implementation of this Plan.  
With the support of a Health and Wellbeing Advisory Sub-Committee, which includes community as well as service provider representatives, the plan has focused meeting community needs. This includes activities such as: 
Parenting programs

Sexual Health

NI Active Kids

Mental Health First Aid

Men's Health Checks

Cancer screening

Chronic disease support programs

Women's health activities

Accessibility program – implemented to support people with a disability (locals and visitors) access the water in beautiful Emily Bay

Annual Health and Wellbeing Expo

Health Cooking demonstrations (with local chefs)

Falls prevention – 

Kaa Kaepsais

Raised garden beds for seniors

Permaculture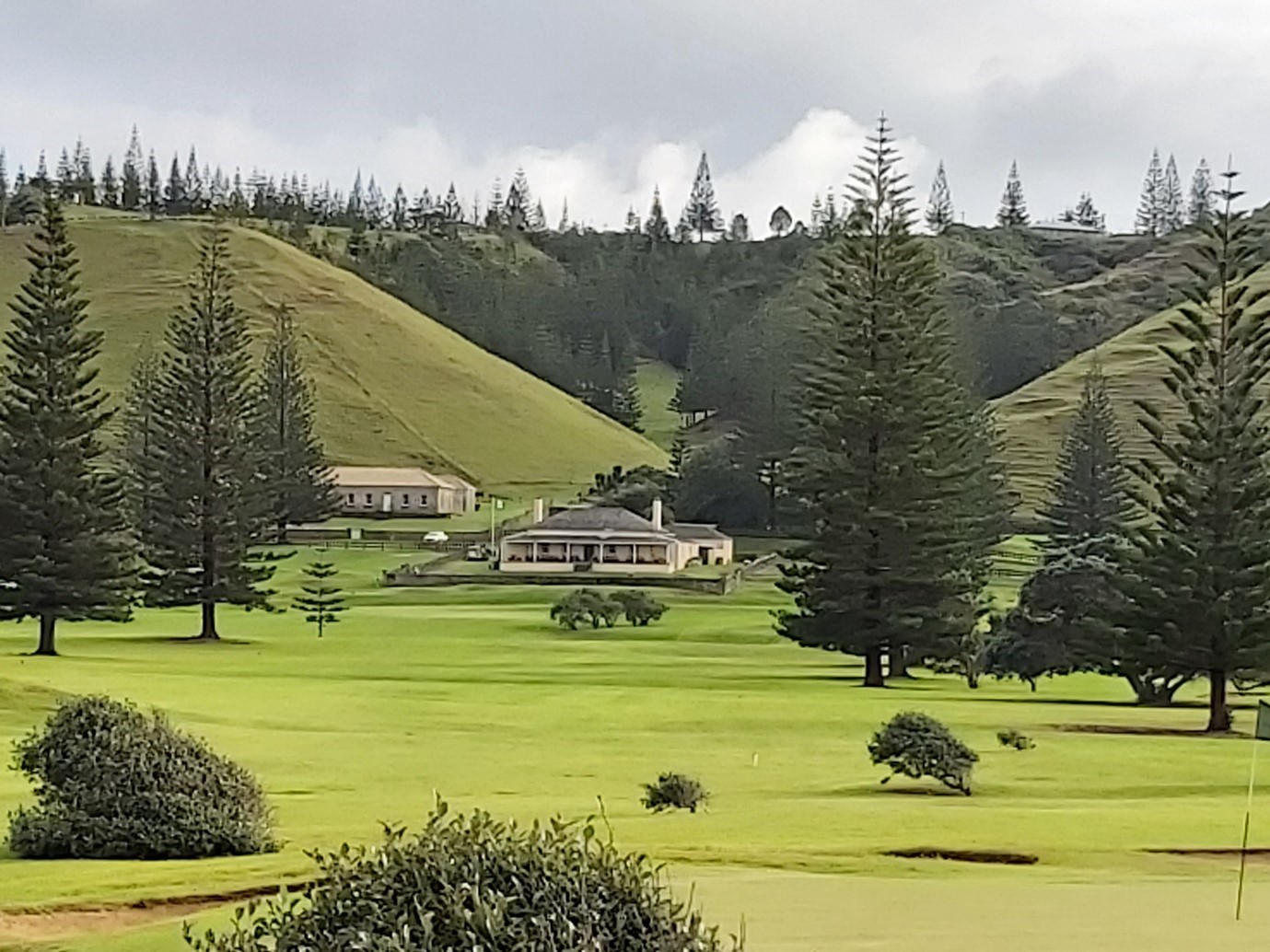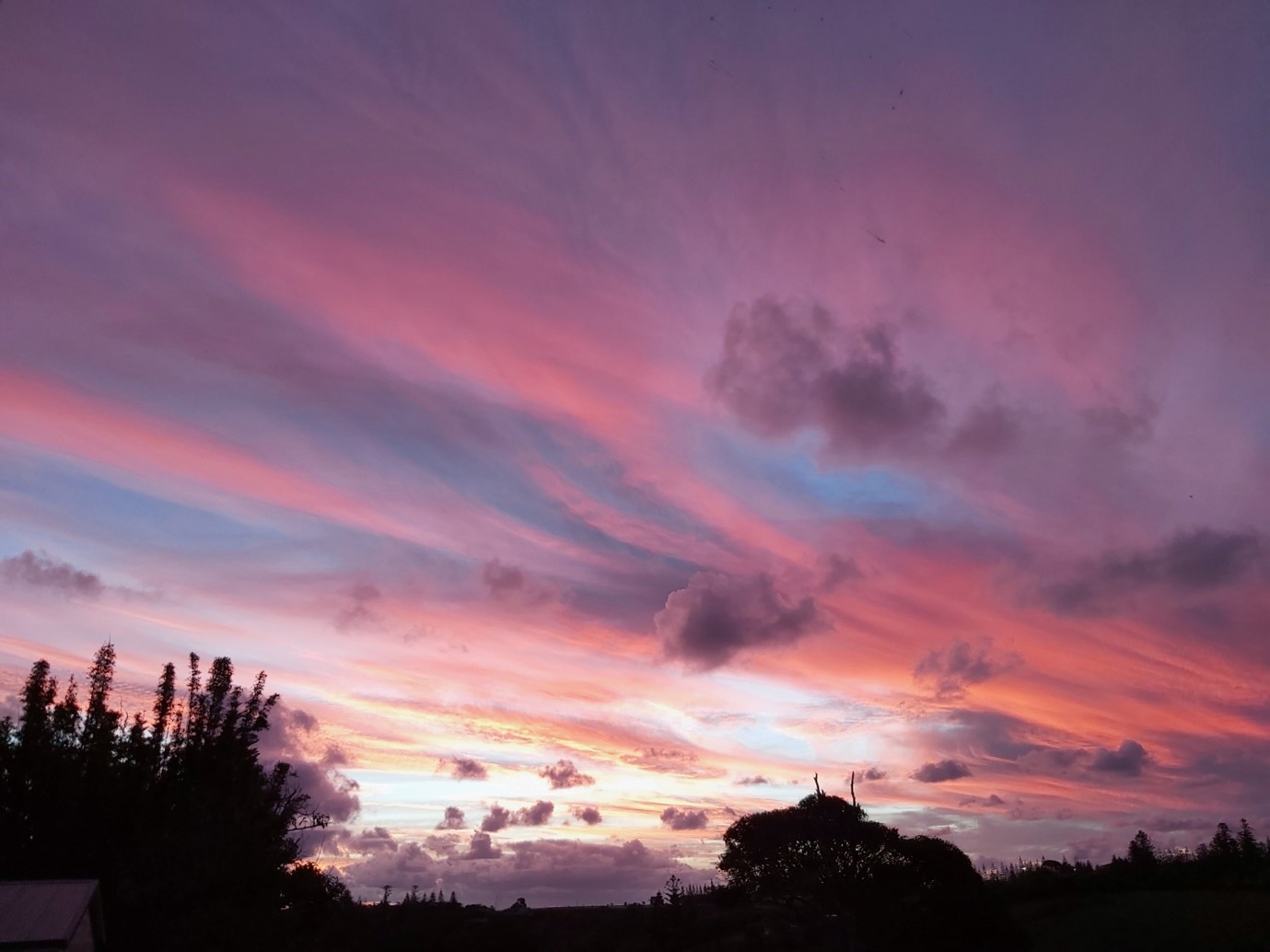 It has been a privilege to work with the people of Norfolk Island; the community groups; the service providers; the team at NIHRACS, and; South Eastern Sydney LHD who provided support till the end of 2021.