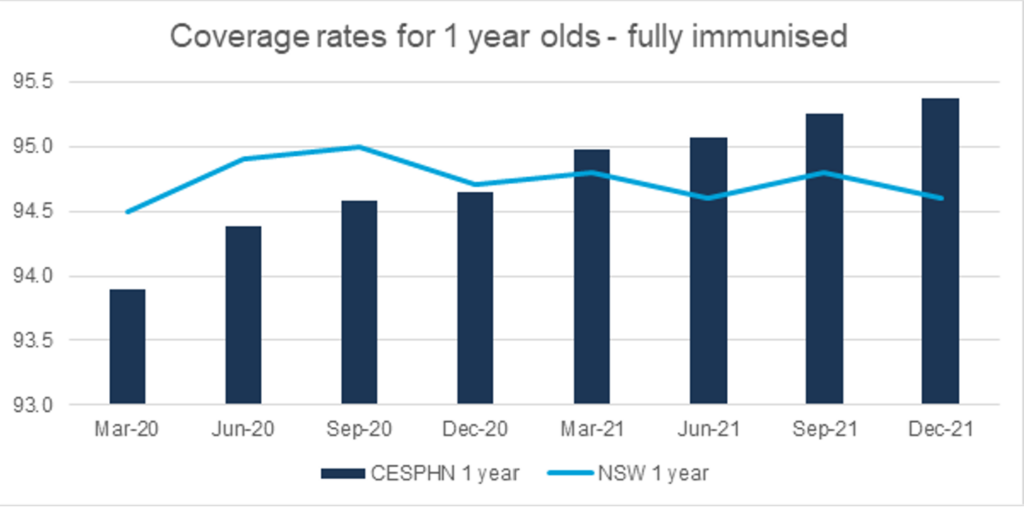 The Childhood Immunisation project continues to see positive results with an improvement in immunisation coverage rates across the three standard milestones. The annualised data released in March 2021 showed the 1-year-old age group have surpassed the NSW rate, as well as the national target for the first time.
Boosting the vaccination workforce
CESPHN invited general practices within the three LGAs of Canterbury-Bankstown, Georges River and Bayside to apply for funding to employ immunisers. The intention of the funding was to boost the practice's immunisation workforce to deliver more COVID-19 vaccines.
50 practices were involved in this program, with CESPHN supporting the general practices to employ immunisers for an additional 6900 hours over 12 weeks.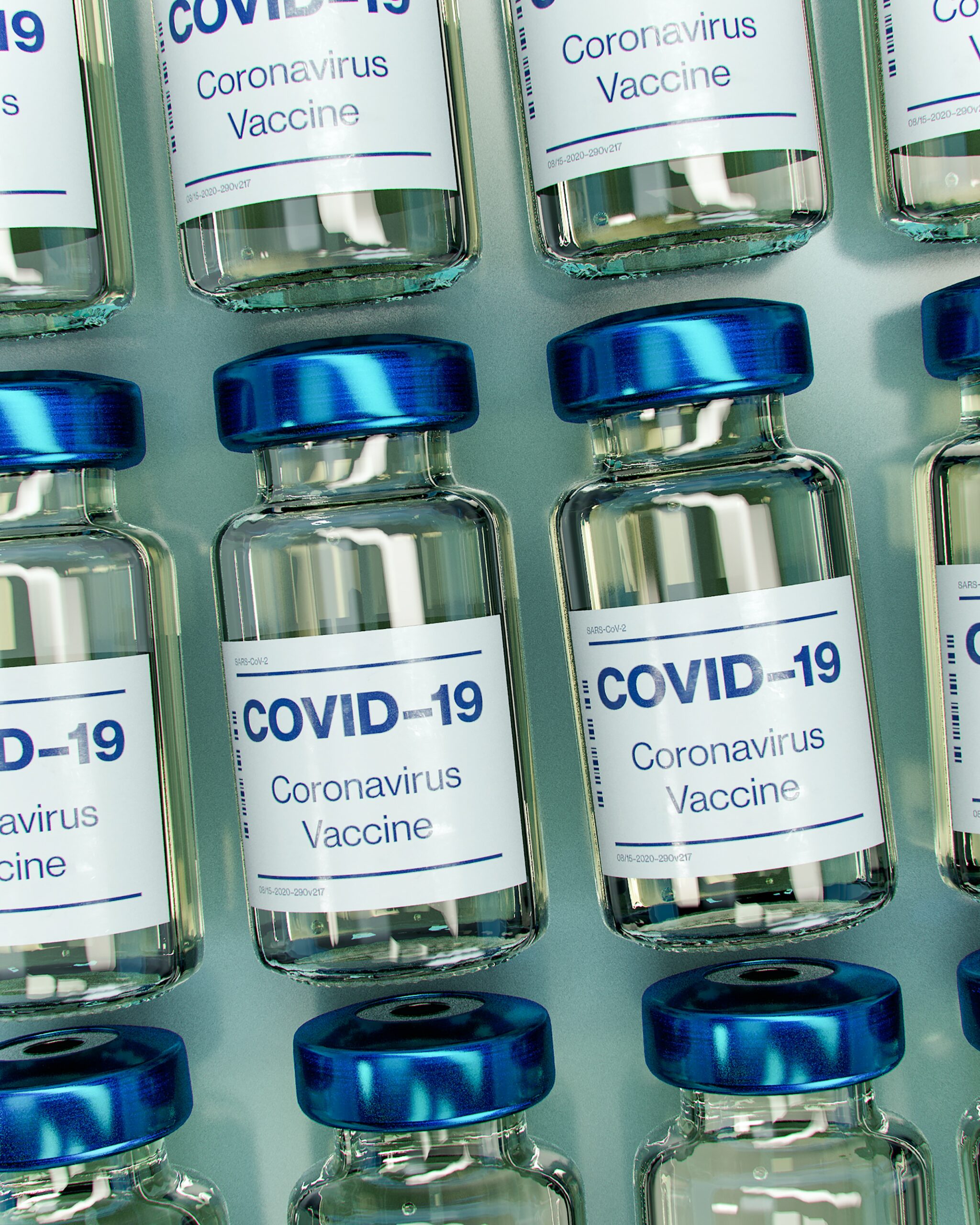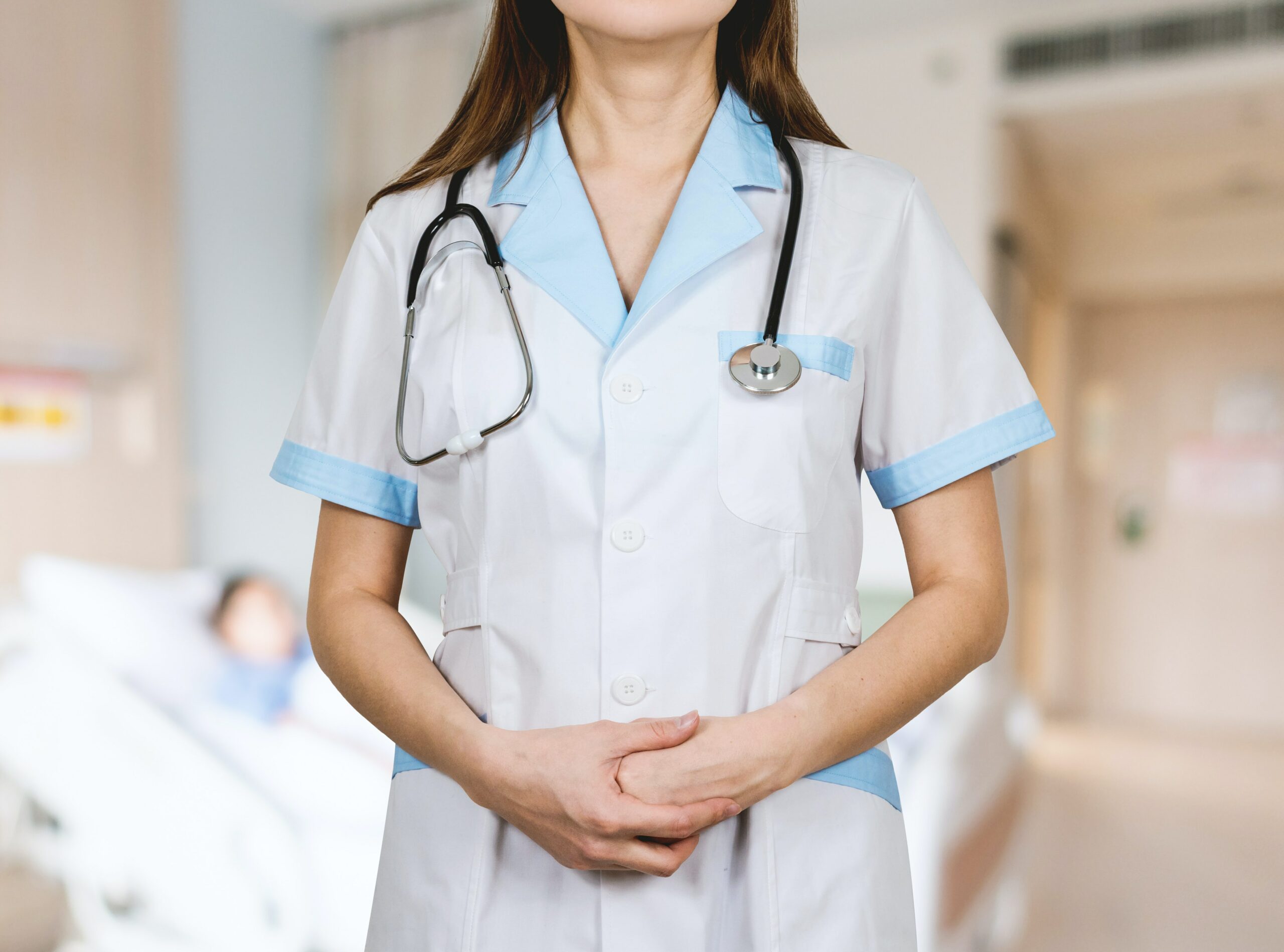 Upskill workforce
An expansion of the Authorised Nurse Immuniser (ANI) courses available that are HESA accredited, resulted in CESPHN offering a scholarship to registered nurses working in general practice and residential aged care facilities (RACF) to upskill our workforce and support them to become qualified authorised nurse immunisers, enabling them to deliver vaccination independent of a medical officer.
During 2021, 141 RACF nurses and 90 nurses working in general practice completed their studies and are now authorised nurse immunisers with a further 45 students in progress. The scholarship program continues in 2022.
Testimonials
"In future I will use the AIR reports to identify 5- to-11-year-olds that are due for COVID vaccination and use this to implement recalls to increase vaccine uptake."

- Practice Nurse attending the CESPHN Immunisation Update 2021
"The workforce funding program will enable us to vaccinate more from our community. It will give greater access to all those above 12yo wishing to be vaccinated promptly. The funding will certainly alleviate some pressure on GP practices trying to manage usual GP practice and provide vaccinations at the same time. Thank you."

- GP, Lakemba Family Healthcare
"Thank you for this service, providing assistance with AIR overdue reports - we find it really helpful to identify our overdue children and reduces the time we have to spend producing and creating the reports ourselves!"

- Practice Nurse, Rose Bay Medical Clinic